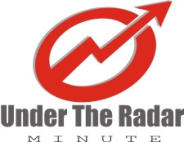 The Under The Radar Minute is an independent paid circulation newsletter and advertising report produced by NWBB Inc. . Under The Radar Minute nor any of its staff were compensated for the creation and/or publication of this article. Under
The Radar Minute makes no representations nor warrantees of any kind whatsoever regarding any of the information contained herin. This is not a solicitation nor recommendation to purchase any stock or other products from the companies
mentioned or any other companies. This article is solely for the purpose of informing our readers of information that was obtained through public sources. This paid advertising issue does not purport to provide an analysis of any company's
financial position or prospects and this is not to be construed as a recommendation by The Under The Radar Minute and is not in any way to be construed as an offer or solicitation to buy or sell any security. Although the information contained
in this advertisement is believed to be reliable, The Under The Radar Minute and its editors make no warranties as to the accuracy of the description of any of the content herein and accept no liability for how readers or listeners may choose to
use it. The Under The Radar Minute, including any of our principals, officers, directors, partners, agents, or affiliates are not, nor do we represent ourselves to be, registered investment advisors, brokers, or dealers in securities. Readers and
listeners should independently verify all statements made in this advertisement. Product names, logos, brands, and other trademarks featured or referred to within this presentation and on line report are the property of their respective
trademark holders. These trademark holders are not affiliated with The Under The Radar Minute
The radio broadcast and on line report, and the opinions of those quoted within are for informational and advertising purposes only. Speculation in securities carries a high degree of risk, and investors purchasing speculative investments should
be capable of absorbing losses of all of their invested capital. There is no assurance that the featured company will receive additional funding or experience any future development necessary for corporate success. Information contained in the
broadcast and on line report contains forward-looking information within the meaning of Section 27A of the Securities Act of 1933 and Section 21E of the Securities Exchange Act of 1934, including statements regarding the expected continual
growth of the market for the company's products, the company's ability to fund its capital requirement in the near term and in the long term; pricing pressures; etc.
Any statements that express or involve discussions with respect to predictions, expectations, beliefs, plans, projections, objectives, goals, assumptions, or future events or performance may be forward-looking statements. Forward-looking
statements are based on expectations, estimates, and projections at the time the statements are made that involve a number of risks and uncertainties which could cause actual results or events to differ materially from those presently
anticipated. Forward-looking statements may be identified through the use of such words as expects, will, anticipates, estimates, believes, or by statements indicating certain actions may, could, should might occur.
Past investment performance is not in any way indicative of future investment performance. Readers must consult with registered professional investment, taxation, and portfolio advisors before making an investment decision. The companies
or "Company" or "Companies" or "Profiled Company" or "Profiled Companies"
The Under The Radar minute is a nationally aired radio segment providing information and awareness of publicly
traded companies currently "Under The Radar"
The Best 60 Seconds On Radio Devoted To Identifying Those Companies With Incredible Upside Potential
Copyright 2021 : Under The Radar minute.
For question, comments or to suggest an article topic please contact :

Editor@UnderTheRadarMinute.com
This week on Under The Radar Minute where we report on fast-
growing companies not covered by mainstream Wall Street
analysts — we examine publicly-traded Glucose Health Inc.
Trading under the symbol GLUC
Glucose Health Inc.
is a functional beverage company, which manufactures healthy
beverages for America's burgeoning population of 80
million plus diabetics including GLUCODOWN® –
America's premier diabetic nutritional beverage available
nationwide at Walmart, CVS and reporting month after
month record sales on Amazon.
Today, consumers are looking for beverages to offer far
more than just satisfying thirst. The beverage industry's product response are collectively
known as functional beverages.
Medical professionals agree obesity is the key contributor to adult onset diabetes and
Glucose Health leads the beverage industry in producing
innovative new products for diabetic consumers.
As a result, annual revenues from the sales of diabetic-
related products is projected to soar over the next few
decades, Just take a look at this chart which shows
projected spending on diabetic-care products through
2033 in billions of dollars.
With beverage industry giants like Pepsi and Dr. Pepper/ Snapple) spending billions to
offset declining soda sales, by acquiring the upstart beverage companies, at astonishing
multiples, making the new healthy drinks today's consumers demand…there has never
been a better time to capitalize on the red-hot functional beverage sector.
Glucose Health Inc. was one of the top performing companies of 2020 yet still very much
"Under The Radar" Recently reporting a record new year after a doubling of gross
margins in 2020 GLUC has seen over a fifty times price increase since we first covered
them last year.
With new product lines and expanding distribution on-deck for 2021, prospects look to be
even brighter.
Here's the bottom-line: obesity and diabetes are accelerating for the foreseeable future,
and as the population ages the call for functional beverages, especially those focused on
diabetic nutrition, will continue to grow.
Do your research now on publicly-traded Glucose Health — ticker GLUC.

Airing on the financial news networks of SiriusXM
Jan 25 2021
Glucose Health, Inc. - New 2-
Pack GLUCODOWN®
Raspberry # 1 at Amazon
Jan 4, 2021
GLUCODOWN® Kicks-off 2021
With Record New Year's Day
Sales At Amazon
Nov 23, 2020
GLUCODOWN® "Enhanced
Water" Drink Mixes
Successfully Complete
Production Trial; New
GLUCODOWN® Website
Unveiled; YTD Gross Profit
Margin Doubles
Recent

GLUC
Press Releases
ReelTime VR trading under symbol RLTR,
A
technology media Innovator who holds what
experts have called one of the key cornerstone
Patents that will shape the entire Augmented,
Virtual, and Mixed reality industry. ReelTime has
also recently announced that they have formally applied to
NASDAQ, been assigned the rare two-letter symbol "RT" , has
hired auditors, signed a technology license agreement, and
begun making acquisitions as part of the uplisting.
More on
RLTR
from Under The Radar Minute
Here
Conservative Broadcast Media &
Journalism trading under symbol CBMJ.
With an increasing demand for uncensored
news and candid commentary representing
the conservative side of the population
CBMJ's broadcast, media and journalism
portals providing radio, television, web, and print delivery of
conservative news and commentary are poised to capture this
flood of consumers and the advertisers targeting those
consumers
More on
CBMJ
from Under The Radar Minute
Here
Previously on Under The Radar