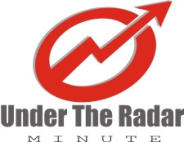 The Under The Radar Minute is an independent paid circulation newsletter and advertising report produced by NWBB Inc. . Under The Radar Minute nor any of its staff were compensated for the creation and/or publication of this article. Under
The Radar Minute makes no representations nor warrantees of any kind whatsoever regarding any of the information contained herin. This is not a solicitation nor recommendation to purchase any stock or other products from the companies
mentioned or any other companies. This article is solely for the purpose of informing our readers of information that was obtained through public sources. This paid advertising issue does not purport to provide an analysis of any company's
financial position or prospects and this is not to be construed as a recommendation by The Under The Radar Minute and is not in any way to be construed as an offer or solicitation to buy or sell any security. Although the information contained
in this advertisement is believed to be reliable, The Under The Radar Minute and its editors make no warranties as to the accuracy of the description of any of the content herein and accept no liability for how readers or listeners may choose to
use it. The Under The Radar Minute, including any of our principals, officers, directors, partners, agents, or affiliates are not, nor do we represent ourselves to be, registered investment advisors, brokers, or dealers in securities. Readers and
listeners should independently verify all statements made in this advertisement. Product names, logos, brands, and other trademarks featured or referred to within this presentation and on line report are the property of their respective
trademark holders. These trademark holders are not affiliated with The Under The Radar Minute
The radio broadcast and on line report, and the opinions of those quoted within are for informational and advertising purposes only. Speculation in securities carries a high degree of risk, and investors purchasing speculative investments should
be capable of absorbing losses of all of their invested capital. There is no assurance that the featured company will receive additional funding or experience any future development necessary for corporate success. Information contained in the
broadcast and on line report contains forward-looking information within the meaning of Section 27A of the Securities Act of 1933 and Section 21E of the Securities Exchange Act of 1934, including statements regarding the expected continual
growth of the market for the company's products, the company's ability to fund its capital requirement in the near term and in the long term; pricing pressures; etc.
Any statements that express or involve discussions with respect to predictions, expectations, beliefs, plans, projections, objectives, goals, assumptions, or future events or performance may be forward-looking statements. Forward-looking
statements are based on expectations, estimates, and projections at the time the statements are made that involve a number of risks and uncertainties which could cause actual results or events to differ materially from those presently
anticipated. Forward-looking statements may be identified through the use of such words as expects, will, anticipates, estimates, believes, or by statements indicating certain actions may, could, should might occur.
Past investment performance is not in any way indicative of future investment performance. Readers must consult with registered professional investment, taxation, and portfolio advisors before making an investment decision. The companies
or "Company" or "Companies" or "Profiled Company" or "Profiled Companies"
The Under The Radar minute is a nationally aired radio segment providing information and awareness of publicly
traded companies currently "Under The Radar"
The Best 60 Seconds On Radio Devoted To Identifying Those Companies With Incredible Upside Potential
Copyright 2021 : Under The Radar minute.
For question, comments or to suggest an article topic please contact :
Editor@UnderTheRadarMinute.com
There is no doubt that the Virtual Reality (VR) and Augmented Reality (AR) industry means big money with
global sales estimates predicted at a staggering 121 billion within ten years.
Patents May Decide the Industry:
With virtually all the technology and social media giants investing heavily with varying
strategies, the one thing that they are all chasing as the "Holy Grail" are a few key
cornerstone Patents. The first of the significant cornerstone patents that control the
Intellectual property of capturing and distributing Virtual Reality and Augmented Reality was
owned by Oculus which made up the majority of its 2-Billion-dollar price tag that Facebook
ponied up. Apples purchase of NextVR for 100 million is rumoured to be primarily in order to
gain control of another cornerstone technology patent supporting high quality video streams
of music and sporting events to VR headsets. Although NextVR holds over 40 technology
patents in total, it is this one Patent that is rumoured to be the sparkle in Apples eye.
Microsoft hold thousands of Patents and is likely to hold at least a few pieces to the patent
puzzle.
One of the other likely Cornerstone patents was featured in a special "Bold Patent" spot on
CNBC during Shark tank in which CEO Barry Henthorn appeared, is ReelTimes' patent
Number 10,761,303 that was issued by the USPTO on September 1, 2020. The patent
covering apparatus and method claims for technology involving simultaneous capturing of
360 X 360 degree Spherical Panorama Images and Video. According to J.D. Houvener, CEO
of Bold Patents and author of "Bold Ideas," "The intellectual property contained in the patent
application we filed on behalf of ReelTime VR has the potential to be completely industry
shaping. Our team of experts was able to articulate the claims of the invention quite broadly
so as to provide ReelTime VR with the strongest and broadest protections available to them."
Although the original technology allows any cell phone or other camera to instantaneously
capture 360 X 360 Virtual Reality Video or pictures without any need for stitching, the patent
provides protection from infringement from any capturing of a plurality of images utilizing at
least one mirror. This spans a wide range of industries and uses and is likely currently being
infringed upon,and would need to be licensed by numerous larger players. It is speculated
that this enforcement may prove to be even more valuable than the technology itself.
Uplisting
ReelTime recently announced that they have formally applied to NASDAQ, been assigned
the rare two-letter symbol "RT" , has hired auditors, signed a technology license agreement,
and begun making acquisitions as part of the uplisting.
This same sector is the focus of publicly traded market giants such as Google (NASDAQ:
GOOGL), Facebook (NASDAQ:FB), Microsoft (NASDAQ: MSFT), Apple, Inc.
(NASDAQ:AAPL), and Sony (NYSE:SNE). But there are a few gems that in comparison are
relatively unknown to the general public and traditional investors. These companies although
small are true leaders in their specific disciplines but they all have one thing in common. That
is that they are driving the adaption of AR/VR by the general public by making the
experiencing, creation and development of products accessible
ReelTime VR is an innovative content and technology leader within the Virtual Reality sector.
ReelTime VR (OTCPK:RLTR).

www.reeltime.com
Not only is ReelTime VR an innovative content creator but an elite development and
technology leader. ReelTime VR among other things produced the number one VR travel
series in the world starring international superstar Front Montgomery and her daughter
Leonie Montgomery "In Front of View" www.infrontofview.com and the most watched VR
tween series in the world featuring the "Really Twins" Twins in
you guessed it "Really Twins" www.reallytwins.com . It is the
proprietary technology and methodologies that it utilizes
however in production that allow it to produce in VR
simultaneously as in traditional flat video that landed their
content on Amazon Prime Video making it the first and only
content originally shot in VR to have been able to do so. This opens up all forms of monetization for
content and in the entertainment world where "Content is King" and distribution is an army, ReelTime has them both.
ReelTime's Patent that brings the ability to produce and share VR to the general consumer along with its persistence in creating content
and technologies that are at the forefront of the industry make ReelTime a company to watch now before the word gets out.
In 2020 despite being unknown by mainstream Wallstreet, RLTR outperformed giants Facebook, Google, Microsoft and even Bitcoin
with market gains nearing that of Tesla..
Do Your Research Now on RLTR
Recent RLTR
Press Releases
Sept 9, 2021
ReelTime TV Now Live on
Android TV to 80 Million Monthly
Active Devices Exceeding 200
Million Potential Viewers on
ReelTime TV Network
Aug 26, 2021
ReelTime's CEO Pledges
Personal Shares and Vows to
Reduce Potential Dilution by
More than 50% in Debt
Reduction Plan Leading to Uplist
Aug 24, 2021
ReelTime's Q2 Revenues More
Than Triple Over Same Period in
2020 While YTD Revenues
Increase Over 7X
Aug 5, 2021
ReelTime Upgraded to Highest
Designation by OTC Markets
Providing PINK Current
Information Meeting Upcoming
Amended SEC Rule15c2-11
Guidelines
Dec 10, 2020
ReelTime to Acquire 15 Year-old
Discount Media Powerhouse
Gaining Millions in Revenue,
Longstanding Marquis Clients,
and over 2 Million in Prime Media
Inventory -- Marks Major
Progress Towards NASDAQ
Qualifications
Nov 12th, 2020
ReelTime Receives NASDAQ
Approval Reserving Rare Two
Letter Ticker Symbol "RT"
This Week We Look At:
The fastest growing industry segments in history - Virtual and Augmented Reality