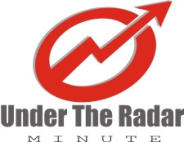 The principals of Under the Radar are long GLUC with a position between 10,000-20,000 shares. No compensation was paid for today's article by GLUC or any other party. The principals of Under the Radar provide advertising services to
GLUC unrelated to today's article. The Under The Radar Minute is an independent paid circulation newsletter and advertising report produced by NWBB Inc. . Under The Radar Minute nor any of its staff were compensated for the creation
and/or publication of this article. Under The Radar Minute makes no representations nor warrantees of any kind whatsoever regarding any of the information contained herin. This is not a solicitation nor recommendation to purchase any stock
or other products from the companies mentioned or any other companies. This article is solely for the purpose of informing our readers of information that was obtained through public sources. This paid advertising issue does not purport to
provide an analysis of any company's financial position or prospects and this is not to be construed as a recommendation by The Under The Radar Minute and is not in any way to be construed as an offer or solicitation to buy or sell any
security. Although the information contained in this advertisement is believed to be reliable, The Under The Radar Minute and its editors make no warranties as to the accuracy of the description of any of the content herein and accept no liability
for how readers or listeners may choose to use it. The Under The Radar Minute, including any of our principals, officers, directors, partners, agents, or affiliates are not, nor do we represent ourselves to be, registered investment advisors,
brokers, or dealers in securities. Readers and listeners should independently verify all statements made in this advertisement. Product names, logos, brands, and other trademarks featured or referred to within this presentation and on line
report are the property of their respective trademark holders. These trademark holders are not affiliated with The Under The Radar Minute
The radio broadcast and on line report, and the opinions of those quoted within are for informational and advertising purposes only. Speculation in securities carries a high degree of risk, and investors purchasing speculative investments should
be capable of absorbing losses of all of their invested capital. There is no assurance that the featured company will receive additional funding or experience any future development necessary for corporate success. Information contained in the
broadcast and on line report contains forward-looking information within the meaning of Section 27A of the Securities Act of 1933 and Section 21E of the Securities Exchange Act of 1934, including statements regarding the expected continual
growth of the market for the company's products, the company's ability to fund its capital requirement in the near term and in the long term; pricing pressures; etc.
Any statements that express or involve discussions with respect to predictions, expectations, beliefs, plans, projections, objectives, goals, assumptions, or future events or performance may be forward-looking statements. Forward-looking
statements are based on expectations, estimates, and projections at the time the statements are made that involve a number of risks and uncertainties which could cause actual results or events to differ materially from those presently
anticipated. Forward-looking statements may be identified through the use of such words as expects, will, anticipates, estimates, believes, or by statements indicating certain actions may, could, should might occur.
Past investment performance is not in any way indicative of future investment performance. Readers must consult with registered professional investment, taxation, and portfolio advisors before making an investment decision.
The Under The Radar minute is a nationally aired radio segment providing information and awareness of publicly
traded companies currently "Under The Radar"
The Best 60 Seconds On Radio Devoted To Identifying Those Companies With Incredible Upside Potential
Copyright 2023 : Under The Radar minute.
For question, comments or to suggest an article topic please contact :
Editor@UnderTheRadarMinute.com
This week on Under The Radar Minute where we report on companies not covered by
mainstream Wall Street analysts —
We examine publicly-traded Glucose Health Inc. Trading under the symbol GLUC
Glucose Health, Inc. is a category leader in the sale of
innovative nutritional beverages.
The Company has revolutionized consumer choice for Type-2 diabetics with the very first line
of nutritional iced tea and fruit flavored drink mixes launched in North America, branded
GLUCODOWN®.
Each delicious and refreshing flavor of GLUCODOWN® is
infused with a special form of soluble fiber clinically
demonstrated to lower post-prandial (after-meal) spiking blood
sugar.
The special form of soluble fiber infused in GLUCODOWN®
reduces the body's absorption of dietary sugars, moderates
after-meal increases in glucose levels and helps maintain regular digestive health. Every
nutritious and delicious serving has no sugar, no caffeine, and is considered a good source of
soluble fiber. In total, there are 8 flavors of GLUCODOWN® 4 iced tea mixes (Lemon,
Peach, Raspberry & Blackberry) and 4 fruit-flavored drink mixes (Strawberry Banana, Cherry,
Watermelon & Peach Mango).
GLUC recently announced its planned launch of a second innovative
nutritional beverage brand, FIBER UP®.
FIBER UP® is formulated by Glucose Health, Inc. to provide nutritional
support for the maintenance of good metabolic health – including helping
a broader base of today's consumers achieve healthy waistlines and
reduce visceral body fat. The FIBER UP®
brand has been in development for 18
months and will continue the
GLUCODOWN® brands success in providing scientifically
derived health advantages in the form of a delicious and
refreshing drink consumers can enjoy many times in a day.
Fully 95% of Americans are not getting the daily fiber they
need. FIBER UP® will offer every American the opportunity to
enjoy a delicious nutritional beverage that helps to close their fiber deficiency gap.
FIBER UP® is packed with heart-healthy soluble fiber that can help lower cholesterol and
support healthy weight loss. It is the first drink mix in North America developed with special
form of prebiotic soluble fiber that nourishes your gut microbiome where 70% of your immune
system resides. Developed for the 95% of Americans that do not get the soluble fiber they
need every day from diet alone FIBER UP® is a delicious and nutritious way to give your body
the nourishment it deserves – providing true metabolic energy and well-being.
Glucose Health, Inc. is among the best managed small companies in America. Its financial
statements are fully audited and GLUC reported its third fiscal year in a row with revenue
growth (+12%) and gross profit growth (+11%). Even better, and unique for an emerging
small growth company, Glucose Health, Inc. is 100% debt free and has an ultra-low fully
diluted share count of only 7.9 mm shares in the publicly traded float.
GLUCODOWN® is available on Amazon with over 10,000 positive reviews, online at Walmart
and is sold in-store at Publix and a growing number of CVS locations, the nation's most
prestigious pharmacy retailer.
Now, with the pending launch of FIBER UP® expected in fiscal 2023, revenues and profits are
very likely to continue an upward trajectory.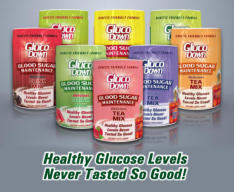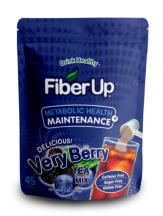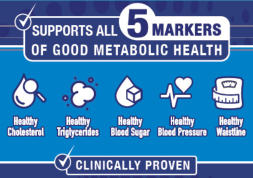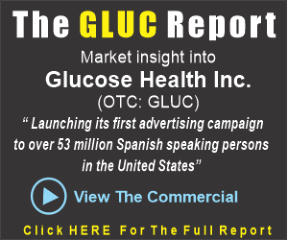 Glucose Health, Inc. (GLUC)
Q3 Presents an Interesting
Opportunity for Investors
A

s 3rd quarter earnings season
approaches, today's Under the
Radar highlights a potential sweet
spot for nutritional beverage
manufacturer Glucose Health, Inc.
(Ticker: OTC: GLUC). Consider
GLUC's prospects. A year ago,
right at this time, GLUC entered into
a remarkable bullish pattern – a
pattern which hints at what could be
a promising next few weeks. From
October 11, 2022, when GLUC
closed at $0.37, through to
November 07, 2022, when GLUC
reached $0.92, GLUC delivered
substantial gains on elevated daily
volumes – providing investors with a
compelling trading opportunity.
Learning from History: GLUC's
Bullish Surge a Year Ago
The surge from $0.37 to $0.92
within a month last year showcases
GLUC potential. While past
performance is not a guarantee of
future results, it does indicate that
GLUC's stock has the capacity to
provide significant trading
opportunities. As Q3 earnings
season approaches, investors
should consider GLUC's 12-month
chart and the opportunity to position
themselves strategically.
In conclusion, the continued
success of the GLUCODOWN®
product and the bullish pattern
Glucose Health, Inc. (GLUC)
exhibited during this same period a
year ago, provides an interesting
opportunity. As always, it's essential
for investors to conduct thorough
research and consider their risk
tolerance for volatile stocks such as
GLUC, before making any
investment decisions. With its
commitment to delicious and
nutritious beverages which are well
received by consumers and its track
record of growth, GLUC appears to
be a promising player in an overall
growing market for healthy foods
and drinks – and a company which
investors may want to add to their
watch list.