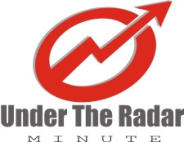 The Under The Radar Minute is an independent paid circulation newsletter and advertising report produced by NWBB Inc. . Under The Radar Minute nor any of its staff were compensated for the creation and/or publication of this article.
Under The Radar Minute makes no representations nor warrantees of any kind whatsoever regarding any of the information contained herin. This is not a solicitation nor recommendation to purchase any stock or other products from the
companies mentioned or any other companies. This article is solely for the purpose of informing our readers of information that was obtained through public sources. This paid advertising issue does not purport to provide an analysis of any
company's financial position or prospects and this is not to be construed as a recommendation by The Under The Radar Minute and is not in any way to be construed as an offer or solicitation to buy or sell any security. Although the
information contained in this advertisement is believed to be reliable, The Under The Radar Minute and its editors make no warranties as to the accuracy of the description of any of the content herein and accept no liability for how readers or
listeners may choose to use it. The Under The Radar Minute, including any of our principals, officers, directors, partners, agents, or affiliates are not, nor do we represent ourselves to be, registered investment advisors, brokers, or dealers in
securities. Readers and listeners should independently verify all statements made in this advertisement. Product names, logos, brands, and other trademarks featured or referred to within this presentation and on line report are the property of
their respective trademark holders. These trademark holders are not affiliated with The Under The Radar Minute
The radio broadcast and on line report, and the opinions of those quoted within are for informational and advertising purposes only. Speculation in securities carries a high degree of risk, and investors purchasing speculative investments
should be capable of absorbing losses of all of their invested capital. There is no assurance that the featured company will receive additional funding or experience any future development necessary for corporate success. Information
contained in the broadcast and on line report contains forward-looking information within the meaning of Section 27A of the Securities Act of 1933 and Section 21E of the Securities Exchange Act of 1934, including statements regarding the
expected continual growth of the market for the company's products, the company's ability to fund its capital requirement in the near term and in the long term; pricing pressures; etc.
Any statements that express or involve discussions with respect to predictions, expectations, beliefs, plans, projections, objectives, goals, assumptions, or future events or performance may be forward-looking statements. Forward-looking
statements are based on expectations, estimates, and projections at the time the statements are made that involve a number of risks and uncertainties which could cause actual results or events to differ materially from those presently
anticipated. Forward-looking statements may be identified through the use of such words as expects, will, anticipates, estimates, believes, or by statements indicating certain actions may, could, should might occur.
Past investment performance is not in any way indicative of future investment performance. Readers must consult with registered professional investment, taxation, and portfolio advisors before making an investment decision. The
companies or "Company" or "Companies" or "Profiled Company" or "Profiled Companies"
The Under The Radar minute is a nationally aired radio segment providing information and awareness of
publicly traded companies currently "Under The Radar"
The Best 60 Seconds On Radio Devoted To Identifying Those Companies With Incredible Upside Potential
Copyright 2022 Under The Radar minute.
For question, comments or to suggest an article topic please contact :
Editor@UnderTheRadarMinute.com
This week on Under the Radar, we look at the renewable energy industry and a
little known company named Blue Biofuels, trading under the symbol BIOF
Blue Biofuels may hold the key to a biofuels revolution making sustainable
and environmentally friendly energy production a reality.
BIOF has a primary patent and multiple additional patents pending for a revolutionary new
technology process that converts ordinary plant material such as grasses, yard waste and other
plant based waste into sugars that can then be used to create ethanol and other biofuels.
Blue Biofuels recently proved the scalability of its patented technology that converts abundantly available plant material and agricultural
waste in a CO2 neutral and environmentally friendly manner into fuels for transportation and
aviation.
Blue Biofuels Cellulose-to-Sugar (CTS) technology is an environmentally friendly, sustainable,
and renewable green energy system. The CTS process has a near-zero carbon footprint that
can convert virtually any plant material – like grasses or agricultural waste -- into sugars and
lignin. Sugars are subsequently processed into biofuels and lignin may be further processed
into specialty chemicals or ion exchange resins. The CTS process is a patented and proprietary
technology wholly owned by Blue Biofuels.
Blue Biofuels' management believes that biofuel originating from the Company's CTS process
will be eligible to receive the US EPA's generous D3 cellulosic Renewable Fuel Credits. The D3
credit is currently around $2.43/gallon of ethanol, which could provide income in addition to that
from ethanol sales. This incentive is offered to all domestic cellulosic fuel producers whose fuel
is used in the transportation industry. The Environmental Protection Agency's revised mandate
for cellulosic ethanol is 770 million gallons for 2022.
Biomass is nature's battery and is extremely abundant around the world. It is estimated that 8
billion tons of biomass could be sustainably harvested each year. This is sufficient plant-based
feedstock suitable for the BIOF process to replace half the transportation fuel used in the world.
Blue Biofuels has a game-changing technology and a management team with a proven track
record.
The Blue Biofuel's management team is led by a successful CEO with extensive
entrepreneurial experience who has already taken three promising young companies with
revolutionary technologies from initial concept through to a high multiplier sale to industry
giants. Having recently restructured the company financially and having a sound balance sheet
with little debt on the books, BIOF is well positioned to expand their science and generate
revenues within the lucrative Biofuels sector.
Do your research now on BIOF

Blue Biofuels Reports Successful
Volume Testing of its Cellulose-to-
Sugar Process on Latest Reactor
System
8/25/2022
Re-N-Vision Awarded Department
of Energy Grant to Test and
Develop Blue Biofuels' CTS
Technology in Equitable Energy
Transition
8/4/2022
Blue Biofuels, Inc. announces that
OTC Markets has approved the
Company for listing on its OTCQB
exchange as of May 13, 2022.
5/16/2022
Blue Biofuels Partners with
Leading Machine Builder K.R.
Komarek to Build Blue Biofuels'
CTS Machines accelerating and
solidifying the scale-up and
commercialization of Blue Biofuels'
patented Cellulose-to-Sugar
("CTS") process for the production
of cellulosic ethanol and
sustainable aviation fuel.
5/4/2022


Airing on the financial news networks of
SiriusXM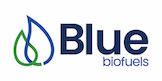 The Blue Biofuels Technology
The innovative cellulose-to-sugar (CTS) process has the potential to change the future
of fuel on a global scale.
Better for people and the planet, it's a climate-friendly option that keeps cars on the road and planes in the sky while keeping
trees green and the air clean.
For more information on
The Three Pillars
of revolutionizing Biofuels visit the Blue Biofuels website
HERE
The Future Of Fuel
Blue Biofuels developed a scalable technology system that uses inexpensive, abundant feedstocks to create carbon-friendly biofuels
through a patented cellulose-to-sugar process, producing ethanol and converting to sustainable transportation and aviation fuel.
— all with the environment in mind.
For more information on
BIOF biofuel development
visit the Blue Biofuels website
HERE